How to start creating an online store on the Prestashop platform (Basic concepts)
Everything you need to know to start creating, designing and setting up your online store with Prestashop
Many of you have ever wondered how an Online Store is built and what is needed for it. Lack of knowledge on the subject leads one to think that to start an online business, it takes many months of effort and web programming by a programmer and web designer. However, the reality is somewhat different. Today there are free and open source platforms to create your own Online Store in a relatively simple way and with a custom installer (OpenCart, Magento, osCommerce, Prestashop, etc …).
What would be the recommended platform to set up my online business?
There are numerous platforms developed for e-commerce, however, each one has its peculiarities and depending on the type of business, the one that best suits you should be chosen. Among all the platforms for creating Online Stores, we recommend PRESTASHOP .
Among its characteristics are the following most outstanding:
Ease and speed of installation.
Fully customizable and with infinite modification possibilities.
E-commerce platform with an intuitive user interface and very simple to use by people with little knowledge of web development.
Optimized to improve the web positioning of online businesses.
Possibility of multi-store management.
Very complete back-office where the entire store is managed.
Complete store management with multiple options to choose from and customize.
Fully professional platform adaptable to any type of online business.
Existence of infinity of complementary free and paid modules to implement functionalities in the store.
Existence of infinity of templates with modern and responsive designs.
Availability of a very active Forum in several languages where doubts and problems that may arise can be resolved. There is also a section where developers publish their modules and works so that they can be downloaded for free by any user of the Forum.
What you need to set up an online store with Prestashop
To start building your online business, you must first be very clear about the type of business you want to dedicate to and the possibilities of success in online sales, since not all businesses prosper on the internet, so it is very important to type of product / s that are intended to be sold to find out if it can be sold online or, on the contrary, it is only viable in physical stores.
Once you are clear about the previous point and fully decided to start your business online, you must follow the steps that we indicate below:
Acquire a domain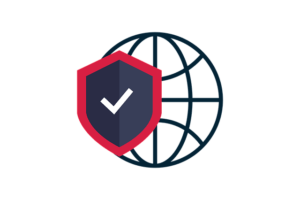 You must buy a Domain (the "domain" is the address where your website will be hosted, for example: www.liewebs.com). To choose a good domain, it should contain a keyword that summarizes the type of business that you intend to establish. For example, if the business is going to be a musical instrument store, the most suitable domains could be: www.pianos.com, www.instrumentosmusicales.com, www.musicaysonido.com, www.musicalpaco.com, etc …
The domains have to be renewed every year and the prices range between € 5 and € 23 depending on the extension chosen (.com, .es, .net, etc …)
Note: We recommend choosing a domain that ends in .com, since it will be indexed with better results internationally, in addition to transmitting the appearance of a large company with international views.
In this way we will have more possibilities to improve web positioning and we will make it easier for people to find us.
Buy a web hosting (web hosting)
Now it's time to choose the accommodation where you are going to install the online store. There are many web hosting providers (Hosting), some are cheaper than others and offer different services. There are also several types of web hosting servers: Shared Servers, VPS Servers, Dedicated Servers, Cloud Servers. So before hiring your hosting provider, we recommend that you take into account the following recommendations:
The type of Hosting you will need would be at least an accommodation in a VPS Server (Virtual Server) being recommended a Dedicated server as long as the economy allows it and the online business will need many available resources from the server. The Shared Servers They are not recommended because you cannot have the optimal resources for the configuration and operation of an online store (You cannot modify the parameters of the Shared Servers because they would affect the other websites hosted on the same server), in many cases it is shared the same IP address among all the websites hosted on the same server, resources are limited, etc …
It is very important that the Hosting Provider has a good reputation, that its servers are fast and secure (preferably hosted in the country where you intend to operate the online store) and that are optimized for operation with electronic commerce platforms.
Another extremely important aspect is that the Hosting Provider has a fast and efficient Technical Support system and that its staff is very professional and efficient in resolving conflicts and server configuration. Generally, a good hosting provider usually processes customer inquiries immediately or in a few hours, and is also available on weekends. Otherwise, you may despair while you wait for your problem to be addressed, and in the worst case scenario, you will have your online business inoperative until everything is resolved (critical problems may arise in which it is impossible to access the web until its resolution).
Finally, you have to take into account the price of the web hosting that they offer you.
Note: It is highly recommended to hire a dedicated IP from the same provider to be assigned to your Hosting. In this way your domain will be associated with a single dedicated IP and this is valued by Google to improve positioning. In addition, you will not be penalized for SPAM practices carried out by other websites, by not sharing the same IP address.
At Liewebs we give you the possibility of hiring web hosting. We configure, optimize and manage your web hosting so that your Online Store works perfectly and you don't have to worry. We have high-performance VPS hosting that is fully optimized for Prestashop.
Buy an SSL certificate
You have to buy a SSL certificate to install it in the control panel of your web hosting. SSL Certificates encrypt the data on web pages. Therefore, the important content that is susceptible to being extracted by hackers (customer registration page, payment processes, customer account menu, etc …) will be encrypted at all times by a powerful encryption engine. In this way there will be no risks of data theft, thus complying with security in electronic commerce operations and gaining trust in your potential customers.
Note: To check if a page is encrypted by an SSL Security Certificate, the URL of the page must start with https:// instead of http:// . The "s" means that it is a page protected by an SSL Certificate.
Download and install the chosen online store platform
Once you comply with all the previous sections, you must install your E-commerce Platform on your web hosting. In this case, if you want to use Prestashop, you can download the latest version by pressing the following button:
As soon as you have Prestashop installed in your Hosting folder, you can customize your store, configure it, edit the product catalog, etc …
You can buy paid or free templates to give your business a beautiful and professional look, or if you are an expert in web design, you can create your own template totally customized and to your liking.
A highly recommended website for buying the latest generation templates for your business is www.leotheme.com
Hire a professional company for the development and design of my online store
All the steps that we have indicated above are what is necessary to acquire some basic notions and thus have a guide on how to start your online business. However, all this requires a lot of time, a long way in self-taught learning and the acquisition of knowledge in programming and web design if what you want is to create a professional online business, personalized and fully adapted in design and functionality to what is required. , ensuring a good start and future business success.
Although platforms like Prestashop are designed so that most people can use it with minimal knowledge of web design and programming, it is ESSENTIAL to count on professionals in the field in order to design a customized project with the appropriate functionalities, without errors, fully optimized and with a good positioning in search engines such as Google.
In addition to never forgetting to invest in marketing and SEO. A physical store carries a large initial investment, but its presence is physical and people see the business on the street and enter. On the contrary, an online store needs to be positioned so that people know of its existence and can enter to buy.
A poorly positioned online store on the Internet is like having a business in the middle of a mountain without access.
Do you dare to set up your online store and start selling your products or services online?
On LIEWEBS We work with everything you need to create your online store, advise you to choose the best path by investing in the most important. We create your business with a solid foundation and we give you the knowledge so that you can manage your business in the most efficient way. With total transparency, because we are interested in your success and make us participate in it.